Envy Medical Silk Peel Laser Machine For Sale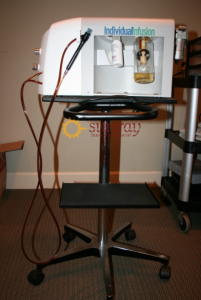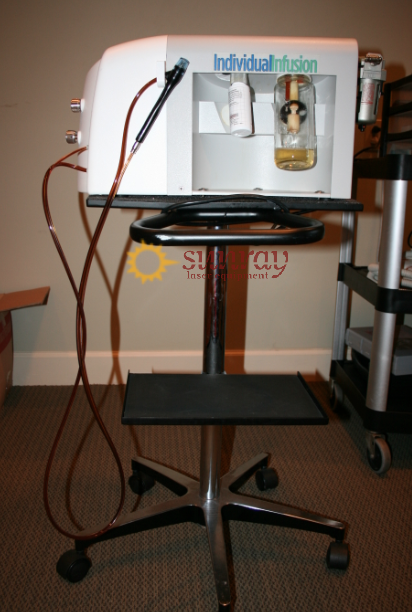 When Envy Medical Silk Peel hit the market with its gentler, friendlier alternative to microdermabrasion, dermatologists took notice. Envy Medical Silk Peel can promote visibly healthier skin during a single session lasting 30 minutes or less. Silk Peel is non-abrasive; in fact, some patients find the treatment as soothing as it is effective. Downtime is not an issue. Patients can see you on their lunch break, and comfortably go right back to work.
Treatment requires the topical application of serums developed to treat specific conditions. The Envy Medical Silk Peel apparatus works the topical infusions deep into the dermis, driving antioxidants and nutrients to the dermal junction. The system wand features a recessed diamond tip. Vacuum pressure pulls the skin into the handpiece, opening pores and rendering them more receptive to the serums. The Silk Peel is effective not only on the face and lips, but on the hands, feet, chest and neck as well.
SunrayLaser.com proudly offers a spectrum of aesthetic lasers and ultrasound devices designed to promote visibly healthier skin and correct a range of dermatological issues. The Envy Medical Silk Peel ranks among our gentlest therapeutic systems. Contact us today, and we can discuss the benefits of investing in an Envy Medical Silk Peel for your practice!
Envy Medical Silk Peel Applications:
Exfoliation
Skin rejuvenation
Hydration
Pore clarification
Acne
Eczema
Envy Medical Silk Peel Features:
Dermal infusion treatment heads
Handpiece tips
Console
Vacuum pump
Accessories
SunrayLaser.com is quite pleased to carry the Envy Medical Silk Peel system. We have grown our business by delivering the most reliable refurbished therapeutic dermatological equipment on the market.

As always, skilled professional technicians have thoroughly reconditioned every Envy Medical Silk Peel we stock. We refuse to sell devices that do not meet our stringent safety and operating standards, and we guarantee that all of our equipment will conform to the original equipment specifications.

SunrayLaser consultants enjoy discussing the benefits our devices bring to your practice. Just enter your contact data below, and one of our capable aesthetic device consultants will be in touch as soon as possible. We are not shy about providing price quotes, and welcome your questions about the Silk Peel or any of our other equipment.

ss