Alma Harmony Laser Machine For Sale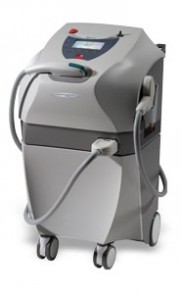 If you want to save money on the purchase of a pre-owned Alma Harmony laser machine, SunrayLaser.com has a complete inventory of Alma cosmetic equipment for sale. The Alma Harmony system is available as the Alma Harmony Elite or Alma Harmony XL.

While there might not be a system that can perform every single cosmetic application, the Alma Harmony laser machine comes pretty close. With a pre-owned Alma Harmony laser system you can perform more than 65 aesthetic and medical applications, and this system is expandable so that you can upgrade and add modules as your needs change. Contact us today for a low price quote on a used Alma Harmony laser system.
Alma Harmony Laser Machine Applications:
Acne treatment
Dermal heating
Skin rejuvenation
Leg veins
Facial veins
Vascular lesions
Wrinkle reduction
Skin tightening
Tattoo removal
Pigmented lesions
Laser hair removal
Alma Harmony Laser Equipment Features:
Can perform more than 65 aesthetic/medical applications
IN-Motion technology
Expandable platform technology
High output energy
Dimensions: 15.7″ x 21.7″ x 48.5″
Weight: 133 lbs.
Power supply: 100-120 VAC, 5 A, 50/60 Hz or 220-240 VAC, 2.5 A, 50/60 Hz
Among the many benefits of owning an Alma Harmony laser machine is that this system is easily portable and can be plugged into any standard outlet. It is also easy to operate and features a number of patient-friendly features so that your first-time customers will become long-term customers.

At SunrayLaser.com, we know that the price of a pre-owned Alma Harmony cosmetic laser machine is one of the main factors in your buying decision. That's why we are happy to provide a no obligation price quote on any system sell, and we offer the peace of mind of a 100% satisfaction guarantee. Simply fill out the contact form below for more information or a fast price quote.

ss