Cutera XEO Laser For Sale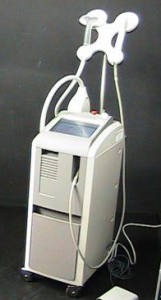 You could easily buy three or four cosmetic laser machines and still not be able to perform as many cosmetic procedures as the Cutera Xeo laser system. This is simply one of the most flexible and powerful cosmetic systems on the market today and it can do everything from skin tightening to laser hair removal to vascular treatments and more. If the cost of a new system is out of your price range, and even if it's not, contact SunrayLaser.com to get the lowest price on a pre-owned Cutera Xeo laser machine.

The Cutera Xeo laser machine can be used with virtually any of the Cutera attachments, including the Pearl Fractional, Pearl, LimeLight, Excel, Genesis, AcuTip and ProWave. Not only can SunrayLaser.com save you money on the purchase of a pre-owned Cutera Xeo laser machine, but we also have the lowest prices on cosmetic laser supplies and accessories.
Cutera Xeo Laser Machine Applications:
Skin tightening
Skin rejuvenation
Laser Hair removal
Leg veins
Facial veins
Vascular pigmented lesions
Cutera Xeo Laser Equipment Features:
Real-time calibration
Continuous epidermal temperature regulation
Self-contained internal cooling system
Dimensions: 12″ x 19″ x 35″
Weight: 135 lbs.
Power supply: 115V/20A or 230V/20A
At SunrayLaser.com, we know that buying a used Cutera Xeo laser system is a significant investment, even at our low prices. That's why we don't use high-pressure sales tactics and we are always happy to give you a price quote on any system we sell. And we offer a 100% satisfaction guarantee for your peace of mind.
Even if you are only comparing cosmetic laser machine prices and not looking to buy a Cutera Xeo laser machine today, we will gladly provide a fast, no obligation price quote. Just fill out the contact form below and a member of our friendly, experienced customer service team will respond shortly.
ss